It is now official: from 2023 we will also see the Sprint Race in MotoGP. Representatives from Dorna, FIM, and IRTA announced this during a press conference on Saturday, August 20th, during the Austrian Grand Prix.
 The first race is scheduled for the weekend of March 24-26, at the Portugal Grand Prix, and approximately 21 races will be held.
What does SPRINT RACE mean?
The Sprint Race is a race with a reduced number of laps, about half compared to a normal race. Already used in other championships, such as F1, its purpose is to increase the interest and involvement of spectators; in this way, the show is guaranteed throughout the race weekend. In Formula 1, for example, each Sprint Race is run over a distance of 100 km for a total duration that does not exceed 30 minutes. The starting order is dictated by the Friday afternoon qualifying session.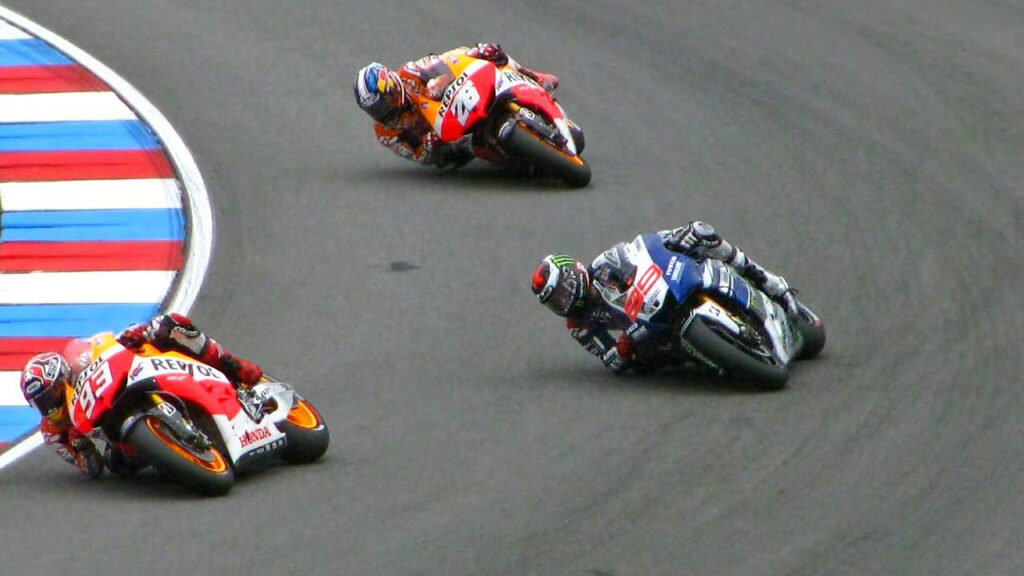 Will the MotoGP Sprint Race be the same?
For motorcycles, this competition will have the same characteristics: a reduced route, limited time, and greater involvement of spectators. The scoring system will also be different from that of a traditional race: the first classified will have 12 points, 9 points for the second, 7 points for the third, 6 for the fourth, 5 for the fifth, 4 for the sixth, 3 for the seventh, 2 for the eighth, and 1 for the ninth. The race will take place at 3 pm on Saturday, while the usual qualifying session will be held on Saturday morning to determine the starting grid. However, attention must be paid because the total mileage to be covered will not increase. Instead, one free practice session and perhaps the Warm-up on Sunday morning will be canceled.
Pilots have expressed mixed opinions on this matter. Some are excited about this innovation, while others, such as Fabio Quartararo, express their displeasure and concern about the Sprint Race, which could put a strain on the physical and mental endurance of the riders.
Will the spectators be happy with these changes?